crafting your work & life design
This is for bold, growth-focused professionals, leaders & creatives who care deeply about work...
but it is not your whole life.
Just a fulfilling & intentionally designed part.
It's for people who value challenge, stretch... but also pleasure, play, experimentation.
What is it like at a Work Well Warriors retreat?
Time away from routine. Luxuriating in a new, beautiful space. Delicious, healthy food.
An intimate group, crafting & expanding possibilities about what it means to do work & life on your terms.

For you... it is a fully-curated experience to craft your work & life design across 6 pillars.
With the clarity & energy to see the shifts in the days, weeks & years after.

For me... it is deep, passion work. Getting to combine work & life design coaching with my background in experience design & 30+ leadership retreats... and my love of beauty, luxury, and incredible physical environments.
busy, dedicated professionals ready to carve out intentional space to craft your next work & life moves

parents & carers who have difficulty creating space for reflection & time for you in daily life

growth-focused, unconventional leaders who value play & experience as a way of doing life

if you are feeling complacent, outgrowing current work-life structure, desiring more
Get early access to retreat spots + special $300 bonus.
New dates coming soon.
Let's just drink in our May 2022 venue together...
We ventured to the picturesque Belgrave, Victoria.
Surrounded by private grounds, with plenty of sitting nooks & spots to cosy up in during the exercises.
​
Downstairs has an open fireplace, huge cozy couches, and plenty of space to move around.
​
Upstairs are large bedrooms, king or queen beds.
Private bathrooms for each room.
​
And for those who find all life's questions are solved by soaking in hot water... a gorgeous bath to unwind in.
​
All delicious, nourishing food is included.
Sample - format of the retreat
Arrival
Settle in, relax, informal dinner together or separately depending on arrival
​
Welcome & evening immersion
from 7:30pm
Entire day immersed in crafting your unique work & life design.
​
Space for self-reflection, sharing, and intimate coaching with Steph.
Closing & integration
Finishing mid-morning​
​
Optional - lunch at beautiful, local restaurant together
The 6 pillars - work & life design
Yay, fun! We don't just look at one or two angles. We go deep across six.
Tapping into our deeper subconscious wants, rather than simply what we have previously believed is "possible" for us.
We dive into:
WORK
Not just your career or work now, but the way you use your time to make an impact and contribution in the world.
WEALTH
What kind of money you want to make, and what kind of financial success and abundance are you wanting to unlock for yourself.
WELLBEING
Mental, physical, spiritual - your sense of vitality and energy and really feeling like you're in love with your life.
CONNECTION
Work relationships, personal relationships, pet parents... how we connect and meet our really human desire and human needs to have meaningful connections.
PLEASURE
Experiences, physical space, beauty... the things you want in life for the pure joy and pleasure of them (Steph's favourite pillar!)
SELF
Who do you want to be, how can you continue to grow and evolve, how do you want to feel about yourself.
Client love from past retreats
Includes coaching, materials, 2 nights accommodation, and all food & beverages.
​
​
If you have any questions at all please reach out to us team@workwellwarriors.com.
You will just have to join the waitlist. Be the first to know about our next retreat dates. ;)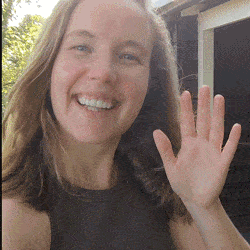 I'm Stephanie Brien - call me Steph (she/her)
I lead the Work Well Warriors team.
​
I help growth-focused humans get unstuck and find new possibilities. To explore work & life on your terms... then ground that in practical tools you can use day-to-day.
Leading you through this program: Steph
I did all the things I was "supposed" to. Studying business, phsychology, and writing a thesis on motivational theories.
The job I landed in was great... until it wasn't. Burning out, experiencing complete mental exhaustion until I had nothing left to give. I wish this story wasn't so common.
But it meant that I started to experiment. To step outside of the normal "rules" of work & life and started to explore. On my terms.
Taking a sabbatical 9 months into a role. Negotiating a 4 day week. Then shifting to part time while building this company & community.
I'm here to help you find your own direction for work & life on your terms. Whatever that looks like for you.
To guide you with a blend of playfulness and ease, backed with structure and tools.
I can't wait to connect ✨